Listen to The New EP: "Sack o' Funk"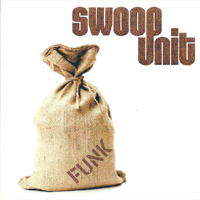 "Sack o' Funk"
is now available at all Swoop Unit shows!
Stay tuned for other purchase options...
Bonus Track (Online Exclusive!)
What Do I Have To Do (To Prove My Love To You)
Rossana and the boys team up for a sassy take on this JB/Marva Whitney classic. Check it out!
Preview "Swingin' Freakout"